Emma is a highly qualified and experienced HR Director, with a strong and proven pedigree in delivering results to the bottom line, fast. She continues to work with clients directly and particularly likes to work with growing businesses to help them develop the right people strategy that will enable their growth, and works with business leaders/people managers who want to improve their leadership skills. Emma is also an engaging trainer and facilitator who will create and deliver workshops on a wide range of people management topics such as Recruitment, Coaching skills for the Manager, How to have Difficult Conversations as well as How to Conduct an Effective Appraisal.
Emma is a Fellow of the CIPD and has a Postgraduate and Masters Degree. Emma recently won the Woman Who Micro Business Award in 2019 and was a finalist in two categories for the 2019 B4 Business Awards, 50 People to watch in Oxfordshire and 50 business to watch in the Innovation category.
Any of you who know and have worked with Emma, will know the high standards she works to and you can expect nothing less of her team!
Did you know……?  Emma's favourite pastime is hill and fell walking in the UK with her husband.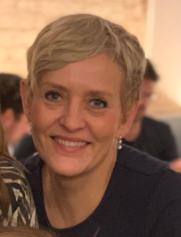 Elina is Emma's Executive Assistant. Elina worked for Microsoft for over 10 years, so is a genius with all things Microsoft related and what Elina doesn't know about Microsoft is not worth knowing! Elina helps us all keep track of our busy diaries and client work and supports us with all of our HR administration and we don't know what we would do without her!
Did you know……? Elina has run the Dublin marathon and taken part in two triathlon's; coming runner up in the 'veteran' age group!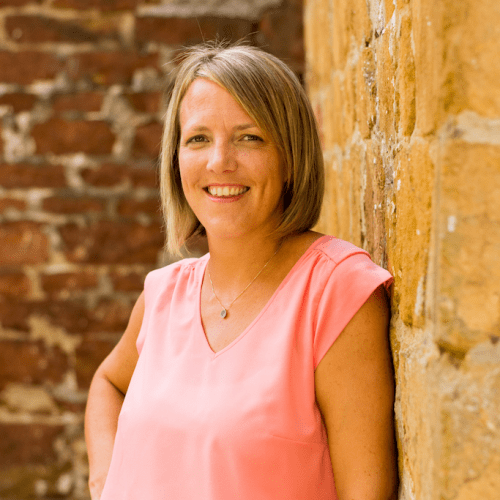 Elise is a CIPD qualified HR professional with over 15 years' experience within HR and Operations in both small and large sized companies across different industries.
Elise's main focus is on ensuring employees have the right support to work to the best of their ability. Elise works with our clients to create the right environment for staff to learn new skills and create effective teams to help you achieve your business goals.
Elise particularly enjoys working with clients who are at the very start of their HR journey and who value and recognise their staff.
Did you know……? Elise was a lifeguard in Greece and a ski host in the Alps in 2000.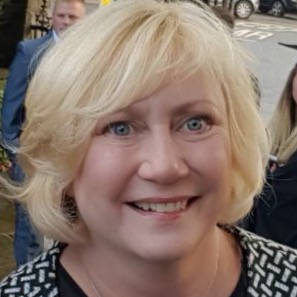 Frances has over 20 years' experience in HR project roles and is Prince II foundation qualified. She specialises in managing projects across a range of HR disciplines and has experience in organisation design, business relocation, global HRIS implementation, payroll, mergers & acquisitions, due diligence and transitions (including TUPE), job evaluation, annual salary review and bonus management and HR policy development.
Frances has worked with some well known names such as Tesco, Wolters Kluwer and LeasePlan and has a track record of delivering results using proven project management principles through first class relationship building, communication, influencing and presentation skills.
Did you know……? Frances is known as Imelda Marcos to her friends, as she owns more than 100 pairs of shoes!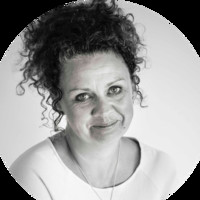 Rebecca has 15 years Board level experience and is a skilful executive coach. She is a qualified and AC accredited coach, and works with our clients to help them improve performance and achieve their personal and professional goals. She is particularly well known for her work supporting business leaders during personal setbacks.
Alongside her extensive business experience, Rebecca is a Fellow of the ILM and brings a wealth of additional qualifications including:
• Cert. Person Centred Counselling, Warwick Uni
• Cert. CBT, BPS accredited
• Member of Association for Coaching (MAC)
Did you know….? Rebecca does a mean impression of Tina Turner and used to sing in a gospel choir!!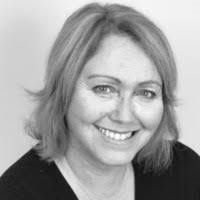 Tracy has 16 years senior recruitment management experience and 13 years as a learning and development specialist. Her specific area of expertise is in supporting learning and transformation projects, within sales and leadership teams,
Tracy is practically minded and insightful working at a strategic and tactical level in organisational development and performance management to deliver a commercial edge. Passionate about driving positive change, Tracy will positively disrupt your thinking, clear your head and help you make fresh steps forward.
Tracy is an Association for Coaching Co-Coaching Coordinator engaging with latest thinking and is an NLP Practitioner.
Did you know…..? Tracy clocks up a staggering 500 coaching hours a year!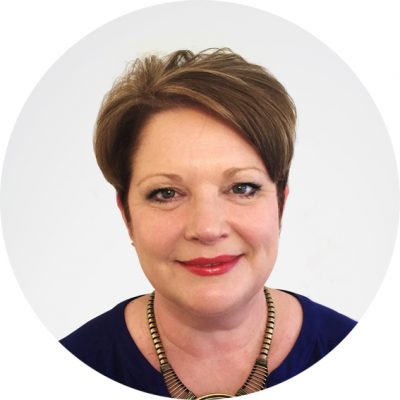 Jayne Evans is a Fellow of the Chartered Institute of Personnel and Development. Her vast experience have taught her there's always something new to learn about HR and a better way of doing things!
Jayne has worked at director level within multisite global organisations, shaping and delivering in-house HR for approximately 15 years. She's worked in retail, manufacturing, consumer sales, IT, healthcare and more. Large projects are second nature to Jayne.  She has also worked on many change management projects in various business sectors in the UK, Europe and globally.
Jayne has also covered the majority of HR specialisms, so no one is better placed to advise on the best approach for each unique client. "You don't need a sledgehammer to crack a nut" is something you will often hear Jayne saying. Her experience makes it easy to make the right – and most cost-effective – recommendations.
Did you know……? Jayne is about to set up her first Air B&B in Bath and is looking forward to furnishing and styling the property to welcome her first guests.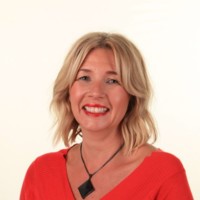 Kerry Bains is our Recruitment Strategist who has over 20 years recruitment experience. She specialises in working with growing businesses that need her expertise in creating a robust internal recruitment strategy and process that delivers tangible results.
During her time in recruitment, Kerry has built and continues to own a successful recruitment agency in Staffordshire and now works on a consultancy basis. Kerry helps our clients design and create their own recruitment strategy and processes that work for them. She is a highly organised professional whose priority is to give outstanding customer service by creating an exceptional recruitment experience for both candidates and hiring managers.
Did you know……? A Supermum running several businesses, Kerry is married with 3 children, a dog, 6 hens and spends most of her free time as a taxi driver to her children!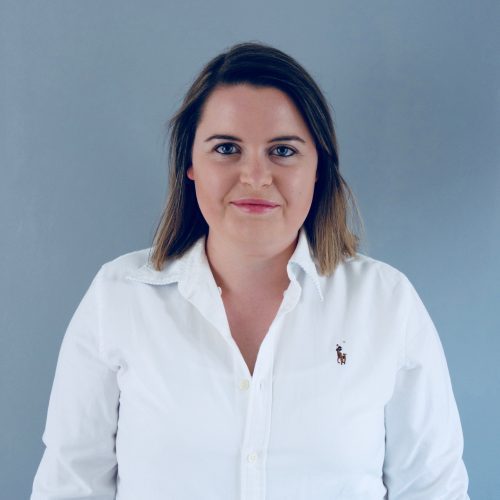 Lauren Cowan is our very own techie, who supports our clients by providing hands on HR Tech implementation and strategy solutions. Lauren has worked with an array of clients implementing the latest HR Tech software within high-net worth individuals businesses to fast growing tech players, including Amazon, Treatwell, and Tide, amongst others.
Did you know……? Lauren is a pug-lover and avid motivator and lives in Oxfordshire.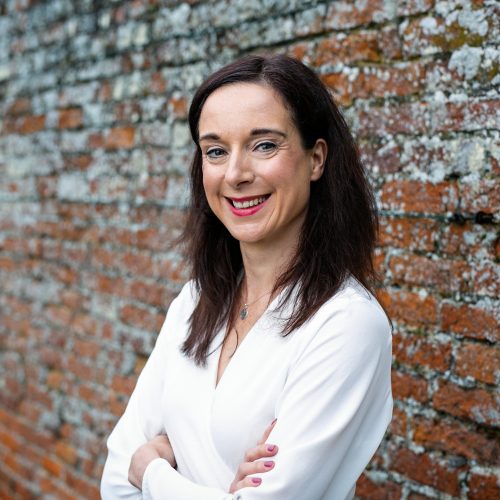 Lucy is our employee wellbeing expert and offers a wealth of experience in this genre. Lucy has worked with companies establishing wellbeing strategies that help employees flourish. She is a passionate believer in the power of wellbeing to drive success and excellence for both individuals and organisations.
Lucy is a Positive Psychologist and a Masters level Coach. As a professional Coach, Lucy works one-to-one with leaders, managers and entrepreneurs; helping them to identify their personal values, strengths and goals and supporting them to achieve these goals. Her coaching style is grounded in the science of Positive Psychology.
Lucy delivers inspiring workshops for our clients on Mindfulness, Positive Psychology, Mental Wellbeing, Personal Resilience, Work-Life Integration, Personal Effectiveness, Assertiveness & Confidence, Time and Energy Management, Grit & Growth Mindset, Emotional Intelligence and Managing Change.
Did you know……? Lucy is an avid motorcyclist and hopes to complete her advanced rider course in 2019!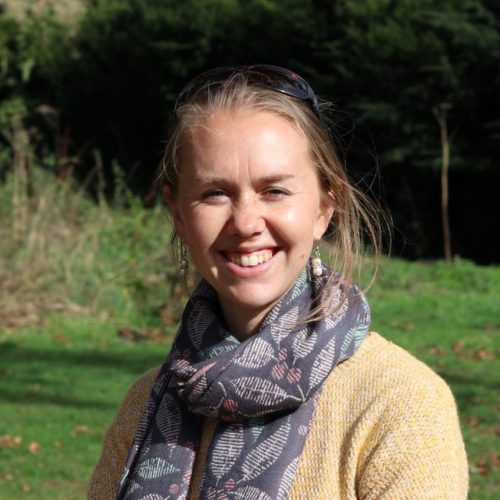 Pattie is a Chartered member of the CIPD and one of our HR Generalists with over 10 years HR experience working within premium brands in both the commercial and charity sectors. Pattie particularly enjoys supporting our clients with their recruitment and helping them to develop a Learning and Development strategy for their people development.
Pattie loves to travel and has an adventurous side, which has helped her with the complexity of working in HR with teams as diverse as from Moscow and South Africa, to Haiti and Prague!
Did you know……? Pattie is taking up her camera again as an amateur photographer as well as learning to play the guitar this year.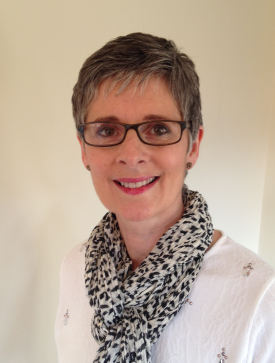 Lynda is a senior HR professional with particular strengths in organisational development and change management; performance improvement; resolution of complex ER issues; coaching and training managers in people management skills; managing employment "risks" and developing pragmatic solutions that meet business needs.  Lynda is an extremely effective communicator with a unique consultative management style which means she  builds trust and credibility with new teams, quickly.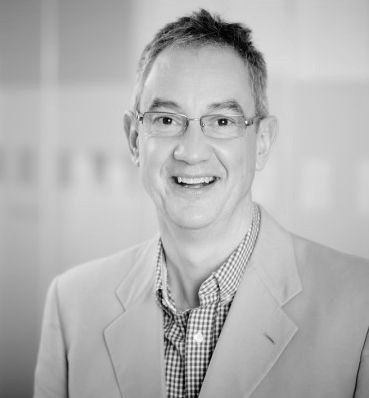 Over the past 20 years, Nick has specialised in one to one coaching support for CEOs, MDs, Entrepreneurs and senior managers.  His focus is to encourage and enable 'self-mastery;' allowing clients to develop a deep understanding of the human condition and in particular their own!
Using robust, scientifically based, practical frameworks, including Emotional Intelligence and Transactional Analysis, Nick's approach to development and engagement empowers executives to navigate the business world and their relationships, by confirming and validating their innate ability. This inspires them to take personal responsibility for defining their own development plans which are aligned to their professional goals and key objectives. The work with Nick builds  real confidence, self-motivation and an intrinsic sense of well-being for his coachees.  In addition, it impacts positively on, and adds value to their teams and organisations.
Did you know….? Since April 2000, Nick has coached more than 5000 individuals from over 600 businesses, across the UK.